Take action for the climate and clean energy in Iowa!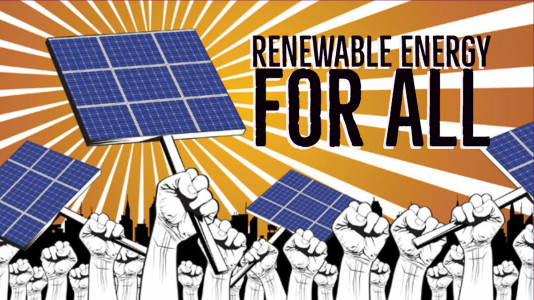 The 2020 Iowa legislative session convenes this coming Monday and there is a dangerous bill from last year's session that will be alive and eligible for debate.
Last year, Iowa's largest utility company, MidAmerican Energy, lobbied for Senate File 583 in the Iowa legislature. SF 583 would impose huge fees on locally-owned renewable energy projects like rooftop and community solar in order to keep more customers buying power from MidAmerican Energy.
MidAmerican even formed the REAL Coalition, a secret front group that spent more than a million dollars on ads promoting the bill.
While we helped stop SF 583 from passing last year, the legislation will be alive again when the Iowa legislative session starts next week.
It's time for MidAmerican to put people and planet before profit. The privately-owned utility makes more than a half a billion dollars in profit in Iowa every year. We are in a climate emergency, and locally-owned renewable energy is good for our communities and the planet.
Join together so we can make a future where everyone has clean air, fresh water, and the chance to live to their full potential—no exceptions. Sign our petition to demanding that MidAmerican withdraw their support from Senate File 583! Then, share the link with your networks to expand the reach of this message! 
Tags:
2020 Legislative session
,
Alliant Energy
,
clean energy
,
climate change
,
Iowa legislature
,
MidAmerican Energy
,
net metering